We Provide The Best Care
For Your


Best Friend
Wags Pets ! Where Pets Love To Be Pampered
We offer quick & easy services for dogs of various breeds. The best pet grooming services in Auckland City, with thousands of happy customers. Wags Pets has been a well-established Grooming Salon for over 12 years with a South African background. Family-owned operators and groomers all worked together to help create what we have today. Owners can confidently leave their pets with us, knowing they are with a trusted groomer, in a safe and friendly environment.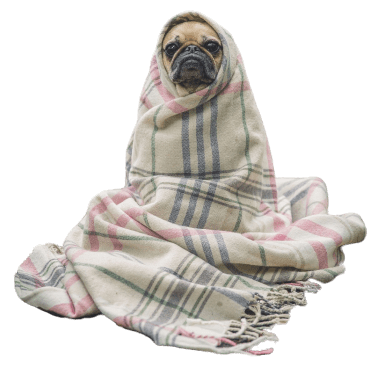 Every Pet Is
Treated With Love
Happy Pets = happy owners
Grooming Salon Services
We hold ourselves to high standards. Our experienced groomers are great in Asian style, schnauzer cuts, and much more. . Your pet's health and well-being are our top priority. We are fully committed to the health and hygiene of your furry best friends. ​Wags Pets offers a variety of dog grooming services. We are Auckland's number one pet groomers.
we also do Doggy daycare & puppy play
Your pet's health and well-being,
are our top priority.
Check our services for your best friend.
Serving Auckland
We are so excited to make you a part of the family! ​
As a small team of experienced dog & cat groomers and lovers, we really get to know you and your dog and we can guarantee consistent and personal care that is equal to your love and attention.
Feel at ease choosing Wags Pets for your next grooming or daycare service. Along with Dog grooming, we also provide cat grooming services. Please contact us for appointments as it needs a specific time to groom so your feline fur baby won't be stressed out by dogs.
Our experienced groomers are great in Asian style, teddy bear look, schnauzer clip, rare breed cuts, and much more. They will provide the patient, love, and care to provide all your furbaby's needs to come out healthy &spiffy. Please make sure to tell us what you want each session or if any medical conditions apply.
In Wags, not like in vet, we don't drug cats during the groom, you can confidently leave your baby with us, in a safe and lovely environment.Grooming for cats is done at 9 am morning or 1.30 pm in quiet days.
Please Note: We do not accept cats and large breeds on Saturdays.
Dog Grooming
Professional grooming offers health benefits, your fur baby groom regularly help prevent skin irritations and keeps coats from becoming matted and causing painful pulling on the skin.
Cat Grooming
Medium to long-haired cats are more prone to matting than short-haired cats and so tend to require more grooming help from their owners we do de-matting, nails, sanitary, bathing and drying, ear cleaning.
Doggie Daycare
If you are working as full-time professional and don't want your babysitting at home alone. Wags provide a safe and fun environment for your puppy to stay in.
Walk-In Dog Nail Trimming
Trimming your dog's nails is actually essential to your dog's overall health. Just drop off your beloved pet and pick him/her up a few minutes later, your baby's paws looking refreshingly clean.
Please Contact Us For Cat Nail Trimming
Happy to welcome you
to our circle of friends
Full Dog Grooming
As well as 2 thorough shampoos, a full groom includes, ears cleaned, nails trimmed and the whole body coat is trimmed, scissor to your requirements.
Mini Dog grooming
A mini groom is basically a feet, face and buttocks trim and a light brush of the coat, if there is knotting there will be an extra charge.
Wash & Blow Dry
Shampoos and blow dry, ear cleaning, and nail trimming are included. 
Important Note
If your dog is badly matted, there is a $5-$25 de-matting charge. 
Open Hours
Mon - Sun : 09:00 am - 4:30 pm